History of Drag Racing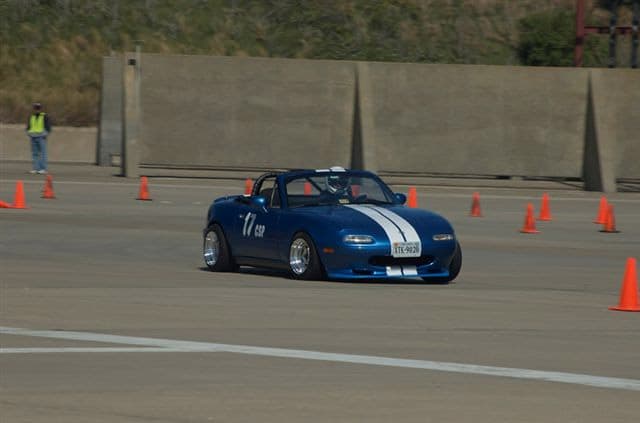 Dragster pilot Daniel Mercier becomes the first Quebecer in history to race in the National Hot Rod Association's (NHRA) Top Fuel series, the fastest and most prestigious in the world.
Mr. Mercier has acquired a new car with which he will compete in three Top Fuel class races in 2018. The latter obtained its pilot's licence for this category in 2013. He had reached speeds of 500.51 km/h in 3.99 seconds. His new car is expected to reach a speed of more than 520 km/h, over a distance of 305 m (1000 ft), in 3.8 seconds.
For 15 years, Daniel Mercier has been driving in the Top Alcohol category, the antechamber of the Top Fuel series. He could already claim the title of fastest Quebecer in the world, on four wheels.
He is also the first Quebecer to own his own team, Mercier Racing. His mechanical workshop is based in the offices of his company, GROUPE ABS, located in the industrial district of Saint-Rémi.
Fast Car
The Saint-Michel driver approached Terry McMillen, an American who raced on the Top Fuel circuit and also owns his own team, who will assist Mr. Mercier in the assembly of his new car.
"I partnered with a leading company," says Mercier. I made a deal with McMillen to get me a car identical to his."
While Mr. Mercier and his team of mechanics are used to working on their Own Top Alcohol Series racing vehicle, a Top Fuel dragster presents a whole new challenge. "You buy the frame, the engine block and the computer. There are thousands of spare parts to assemble, Says Mercier. I didn't want to start from scratch and it took me years to qualify."
For the past few weeks, Mr. Mercier's team has been in Brownsburg, Indiana, assembling the car with the help of Mr. McMillen's team. Once built, the car will travel from the United States to Saint-Remi, somewhere at the end of February.
Sponsors
Daniel Mercier is looking for major sponsors that will allow him to participate in more events in the coming seasons.
"We're going to wait for a few sponsors to see us and hope to do more shopping," says Mercier.
It must be said that this sport is one that requires a lot of resources. A single race weekend, in the Top Fuel category, can cost between $60,000 and $75,000.
For example, the pistons of the Top Alcohol car are replaced after 75 races, while in Top Fuel, they are replaced after only two or three races.
While the sport is little known in Quebec, it is quite different in the United States. NHRA's professional races, which are broadcast on various television channels, reach an audience of about 38 million viewers per season, Mercier says.
The NHRA-sanctioned race tracks accommodate an average of 80,000 spectators in each of the events presented, Mercier recalls.
Season
Daniel Mercier will compete in his first Top Fuel race in Atlanta on the first weekend of May. If Quebecers want to see him race, he will also be in Epping, New Hampshire, on the first weekend of July.
In addition to his participation in a few Top Fuel series events, Mr. Mercier will take part in 14 Top Alcohol Series races. The premiere will take place in Gainesville, Florida, from March 10-12.
Top Fuel category in numbers
The racing season consists of 24 events.
The Top Fuel series vehicles have an engine of 11,000 forces.
These cars reach a speed of more than 550 km/h over a distance of 305 m (1000 feet), from a stopped start.
The winner of a Top Fuel event wins a scholarship of approximately $50,000.